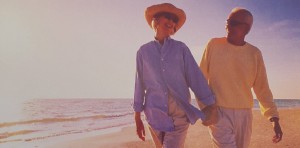 You're over 65. There's still so much you want to do. A certain lifestyle you want to continue to enjoy, but you need extra financing to achieve it. Well, there is a solution. You could release some of the money tied up in your home for any purpose: a holiday, a new car, improving your home, or paying for private medical treatment.
Maybe you would like to escape abroad or release additional income to help pay the bills. You can still live in your own home, but free from financial worry.
At MJB we are concerned about our clients, so we go to great lengths to ensure that the companies we use for Equity Release products follow the guidance of The Equity Release Council (formerly Safe Home Income Plans) which guarantees that you will not be evicted from your home and there will never be any negative equity.
Equity Release includes Lifetime Mortgages and Home Reversion Plans. To understand the feature and risks, ask for a personalised illustration.
In all cases a fee of £250 is payable at the point of application which covers the initial meetings, research and advice. There may be an additional fee payable but this will not be more than £500.
Talk to us. It's your potential. Release it.
MJB are pleased to offer Equity Release Advice in Chichester & West Sussex. Please contact us today on 01243 771777.