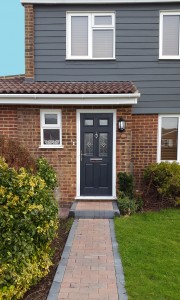 The choice of different types of mortgage has never been greater, and the market is very competitive. If you're a first time buyer or moving house, please take mortgage advice. Mortgages have been regulated by the FCA for many years and we at MJB have fully qualified Advisers to give you the best advice on your mortgage.
The important choices for borrowers are, firstly, what 'term' of mortgage to choose, normally on a Capital and Repayment basis, and secondly which type of interest rate to select from, including the following:
Discounted Variable Rate
Fixed Rate (2,3,5, or 10 years)
Tracker Rate (follows the Bank of England's base rate)
Capped Rate
Variable Rate with offset facility
Consider too the various fees that may be charged: a Reservation Fee, Valuation Fee, and possibly a Completion Fee. There's also a varying scale of redemption charges. These things are often more important than the headline interest rate.
Re-mortgaging can be a good option too. You might make substantial savings on your monthly mortgage costs. Review your arrangements every few years and ensure that your're not paying too much interest.
We provide an individual service with advice catering for your specific needs and have knowledge built up over many years of which lenders are likely to lend you what you require, whether you are newly employed, self employed or need a loan higher than usual.
Your home may be repossessed if you do not keep up repayments on your mortgage.
In all cases a fee of £250 is payable at the point of application which covers the initial meetings, research and advice. There may be an additional fee payable but this will not be more than £500.
Talk to us. We can move you in the right direction.
MJB are pleased to offer Equity Release Advice in Chichester & West Sussex. Please contact us today on 01243 771777.