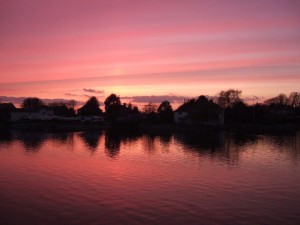 Pensions have dominated the news recently and it's generally recognised that large numbers of people are going to be over reliant upon the State in retirement, and it will not be able to support them. Pension advice is essential to plan for your retirement income.
If you're not in a good company 'final salary scheme' it's vitally important that you regularly review the provision that you are making towards your retirement. There are many options open to you and good tax breaks to take advantage of.
Many clients are taking advantage of the flexibility that a Flexi Access Drawdown provides for them, to control and plan for their retirement income. However, great care is needed to ensure the best use of your pension fund with consideration to income tax planning and death benefits for your beneficiaries.
We are experienced in running the following pension schemes for numerous clients:
Personal Pension
Annuity purchase
Flexible Drawdown Plans
Group personal Pensions
Self Invested Personal Pension Schemes (inc Property purchase)
Executive (directors) Pension Plans
Small Self Administered Schemes
Pension Transfer plans
Phased retirement plans
At retirement all the different options need to be explored including obtaining the best 'annuity' rate and finding the best income plan to suit your circumstances.
Our Network, Best Practice IFA Group Ltd, have produced Retirement Options Booklet – April 2022 detailing the variety of pension options available to you at retirement.
What is AUTO ENROLMENT (AE)?
The government has introduced a new law to make it easier for people to save for their retirement. It requires all employers to enrol their workers into a qualifying workplace scheme if they are not already in one. At present, many workers fail to take up valuable pension benefits because they do not make an application to join their employer's scheme. Automatic enrolment is meant to overcome this.  Since it was initially announced the Government have changed their time scales for the implementation of Auto Enrolment Schemes. Our 'Our Auto Enrolment Summary' outlines the most recent timings and percentages.
Further pension information can be found on 'Detailed Guidance for Employers – Auto Enrolment' – by the Pensions Regulator (April 2017).
MJB are pleased to offer Pension, Annuity & Retirement Advice in Chichester & West Sussex. Please contact us today on 01243 771777.